International Leadership Development Program TETA
International Leadership Development Program for the sector educational training authorities responsible for all educational trainingen in the transport sector
Need
South Africa has talent! But it needs to be discovered and developed. That is what we did for the Transport Sector Education Authority in South Africa. Previously disadvantaged groups benefit from the International Leadership Program in Logistics and Supply Chain Management executed for TETA three years in a row. 


The program entails 4 blocks on leadership and business in SA and a three week program in The Netherlands on Logistics and Supply Chain Management. Netherlands being the gateway to Europe.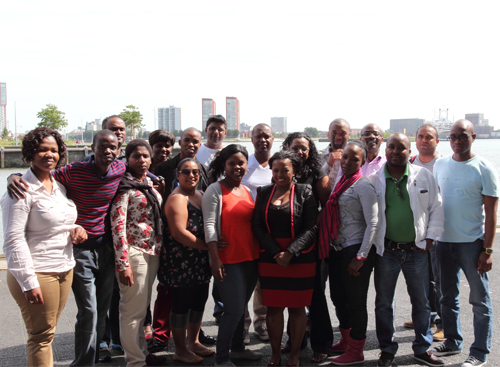 Process
The selection is rigorous. Only 25 from mostly 80 applicants have been selected. Participants have a background in freight forwarding, port operations, parcel delivery and rail transport. 
Program
The PiCompany designed program is executed in cooperation with WITS Business School (South Africa) and EVO Academy (The Netherlands) Delegates on average scored high on their final exam.  
Result
The program was a life changing affair for most of the delegates. Exposure to international best practices and a different diverse culture of the Port of Rotterdam made a huge impact. And they did well: 60% of the students could go straight into a master level program while the best performer of class had a metric background but a lot of experience. 
Links
More info
PiCompany executed this program for 3 years
The program scored on average above 8 out of 10